CONTACT
Real estate transaction can be complex and confusing; especially with many Art Coast of Michigan properties selling within days (if not hours). It's now more important than ever to have professional representation helping you and guiding you through both your selling and buying efforts.
Please use the contact form below if you have questions about selling your home, buying a home, or if you have questions about any aspect of the selling or buying processes. I'd love to hear from you.
If you want to schedule a tour of homes for sale please complete the contact form below identifying the specific properties of interest or the general location and attributes desired. Arrangements can be made quickly and effectively respecting the importance of your time.
If your need is more urgent than normal feel free to call or text me any time at 616-990-4717.
Thank you. I look forward to providing the support essential for success in today's market and being your personal real estate professional.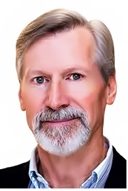 616-990-4717
Other Links